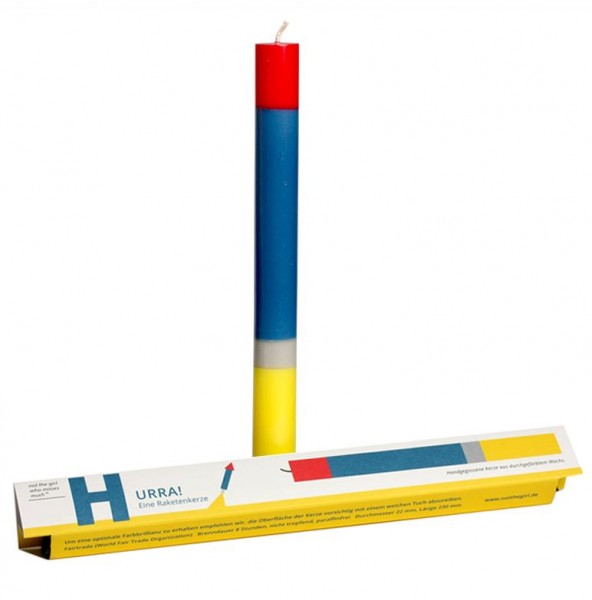 Candle . NOTTHEGIRL . Hurra
NO:         

1216113911

DETAIL:

Height: 230mm, diameter 22mm. 8-9 hours burning time (perfect burning behavior) . not dripping . vegan, no ingredients of animal origin. paraffin free . Pure cotton wick. ecological dyes . 100% stearic wax. Guaranteed Fairtrade - We are very pleased that this project explicitly helps women to become more self-sufficient.
Please inform me as soon as the product is available again.